Podcasts
How To Be LIMITLESS!! {Podcast 77}

---
IN TODAY'S PODCAST….
I was on an interesting call with a client today – her branding is around empowerment. And she wanted some help with some of her mental blocks: "What are people going to think?"
Here's the thing: people are ALWAYS going to think something of you. You CANNOT allow your dreams to be limited by someone else's judgements.
You NEED to believe in your dreams and put yourself out there, or you might as well just GIVE UP NOW. We need to go ALL IN.
The big thing when it comes to other people's opinions is we're SCARED they'll see our downfalls.. my slogan is "life is now, press play" – and if someone asked if I 'press play' in ALL areas of my business and life, I'd say NO! BUT.
WE'RE HUMAN. We have pitfalls. We ALL have fears. Look at your true, deep desire, and FIGURE OUT how to get your desire. OTHERWISE you'll just be saying "I can have it all," but if you're not LISTENING to your heart, you probably won't be able to get it.
• Start to be aware about what you say you believe, vs. what you DO believe
• Listen to your inner voice, your heart.
• What are your core beliefs?
EXERCISE:
When you think about something you REALLY want to do, and you're holding back, what's your fear? Are you scared of people leaving your life? People laughing at you?
Write that down. Identify your 3 core beliefs, and look at 3 parts of your life where you're not living those beliefs.
What can you do to improve those 3 areas?
Remember –
Life is Now. Press Play! 
Kat x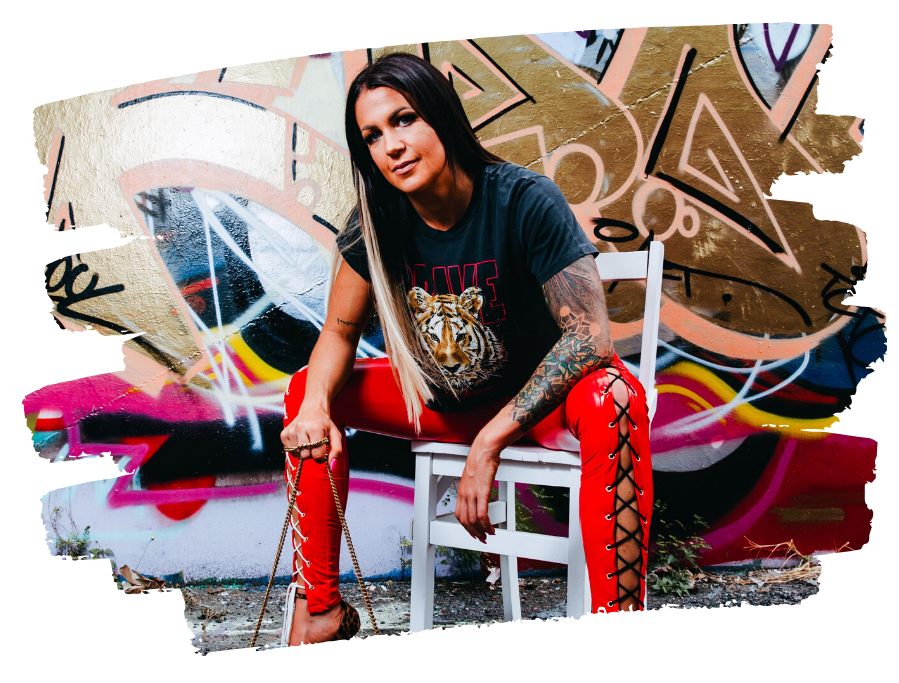 PS.
I am so so excited for next week, and our official kick off! I can feel the buzzy vibrant alive energy of it already!
I'm talking about my all new low cost mastermind, The Screw the Rules Mastermind, which starts next Monday!
https://www.thekatrinaruthshow.com/screwtherulesmastermind/
If you've been waiting for someone to affirm what you DEEPLY fucking know, which is that MASSIVE money results, MASSIVE impact and legacy, CONTINUAL flow of EXACTLY the clients and customers you want, exactly the kind of audience you want, and being surrounded by badasses and a mentor who GETS you … is on the other side of you going FUCK it, I'm all in on doing the work I came here to do in the way I came here to do it, right down to the final dot point on ANY of it … all while enjoying continual FUN, adventure, and just a PLAIN GOOD FUCKING TIME with it all …
THIS IS ME TELLING YOU.
Screw the Rules baby. YOU NEVER BELIEVED IN 'EM ANYWAY.
https://www.thekatrinaruthshow.com/screwtherulesmastermind/ to know more, and then message me to talk.